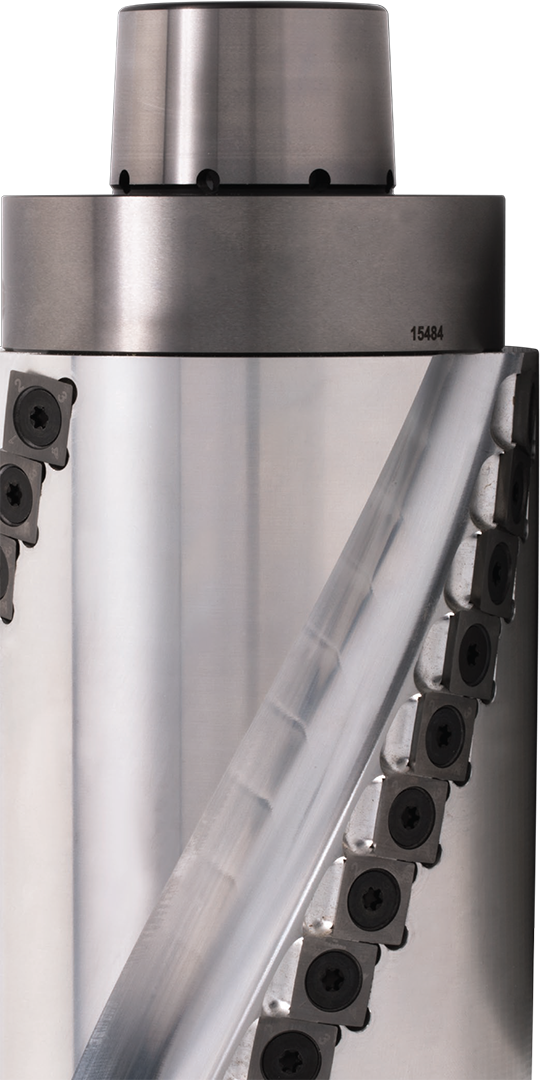 Welcome to the
Revolution of Tooling
QuietCut® Pro
---
Increasing Production - Not Cost
QuietCut® Pro is a revolutionary design in cutting tools for surfacing applications. The QuietCut ® Pro offers major advantages over the typical straight or staggered knife tools on the market today.
QuietCut R Pro's revolutionary design combines a true helical orientation of the inserts, along with the insert mounted on a shear angle. This technology enables the sheared inserts to stay in contact with the surface of the wood with each revolution. The QuietCut® Pro's design reduces spindle and machine vibration, and progresses the cut across the wood surface for a smooth finish and an extremely long tool life.
The QuietCut R Pro lives up to its name—it can reduce sound levels by 20dB per spindle!
True helical orientation of the inserts
Insert mounted on a shear angle
Continuous helical with sheared inserts
Stay in contact with the surface of the wood with each revolution
Reduced spindle and machine vibration
Smooth finish
Long tool life